SPECIALISING IN SOUND METRICS IMAGING SONARS
SPECIALISING
IN SOUND METRICS IMAGING SONARS
Reeds Sonar Consultancy
Specialising in technical onsite demonstrations and sales of Sound Metrics Imaging Sonars throughout the UK

Sound Metrics Sonars are used wherever clarity in turbid water is needed. From inspecting pipelines in the North Sea to counting migrating salmon in Alaska, the equipment can deliver live high resolution images that can provide the detail needed to make decisions.
You detected a target with your Navigation Sonar, your Optical Camera has zero-visibility, and you still can't identify the target.
…Now what?
Turn to the
ARIS Explorer 3000
With detailed imaging in turbid waters, identify your target with confidence and reduce risk!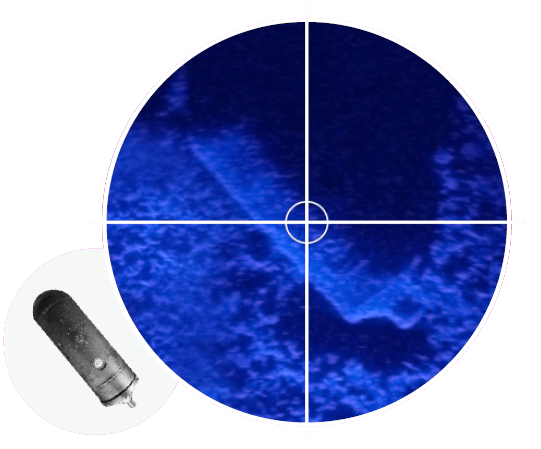 Image Shown: German LMB Ground Mine
View the range of sonar products and accessories available, check out technical specifications and see the technology in action.
Take a look at a selection of our videos showcasing practical uses for the technology and the clarity of imaging that is achieved.
The ARIS Defender allows for simple, fully autonomous use by a diver. It provides an ideal solution working in dark conditions.
Fish Counting
ARIS & DIDSON provide a method of counting and observing fish in levels of high flow, highly turbid waters and complete darkness.
Get In Touch
Please contact us with any enquiries or details of your project and we will be more than happy to help and advise